Previous Annual Meeting Resident Scholars
Brittani Conway, MD
"The CMSC meeting was an excellent opportunity to expand my knowledge of multiple sclerosis pathology and treatment. During the meeting I attended several lecture symposia that exposed me to both well-established and future directions of multiple sclerosis research.
I was able to meet with future mentors as well as make new connections with expert physicians and future fellows for other programs. This meeting served as an introduction for me to the family of multiple sclerosis experts.
In July 2015 I will start a fellowship in multiple sclerosis at Mayo in Rochester, MN."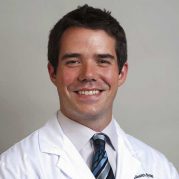 Matthew Tremblay, MD, PhD
"The meeting aided in my career path by offering an opportunity to review the most current treatment strategies and drugs in development. Other useful information included the in-depth session on symptom management.
Professional networking opportunities were plentiful, as a consequence of the numerous prominent faculty discussion leaders and meeting fellows. Information acquired during the meeting is easily translated into useful handouts for residents and other general neurologist for shared decision making.
The sessions of most value were "Multiple Sclerosis: Mistaken Diagnosis" , "Clinical Application of Disease-Modifying Therapies", and Workshop B "Issues in Diagnosis and Treatment". These sessions reviewed some of the most challenging aspects of caring for MS patients.
I will be completing my final year of Neurology residency at UCLA during 2014/2015 academic year prior to starting MS/Neuroimmunology Fellowship at UCSF."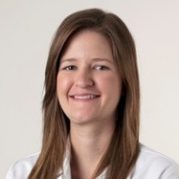 Melanie Ward, MD
"I attended the MASTER MS course and it was probably the best educational experience I have had as a resident. It was well-run and the faculty were amazing. It was truly an honor to have such close interactions with the nation's leaders in MD. I plan on encouraging several of our residents to apply for the course next year because of the great experience.
My participation helped me feel much more prepared to manage MS patients as a senior resident and a fellow and learn about newest disease-modifying therapies.
I will be completing my 4th year of residency, then plan to complete a fellowship in clinical MS at University of Virginia."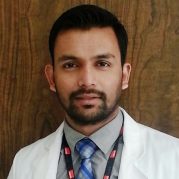 Rahul Shah, MD
"Being able to participate at the CMSC annual meeting has been a wonderful and extremely helpful experience. It has further increased my interest in the field of MS, realizing the true scale of ongoing MS research and innovation in the management. I am considering a fellowship in MS and participating in this meeting has further reinforced that idea.
The symposiums guiding decision making towards MS management in severe progressive disease states and selection of pharmacological agents were very helpful since those are the most challenging decisions faced as a physician treating MS patients.
The information and knowledge I have gained from the meeting, I hope to share with my colleagues back in my home institute through discussions and lectures. I have already had small group discussions and talks with my co-residents and students about the latest updates in MS management and treatment options available and I hope to continue to do so.
I will continue my residency at The University of Texas Medical Branch."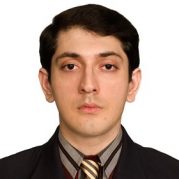 Ayaz Khawaja, MD
"I primarily attended the conference to improve my knowledge and understanding of MS. Both during and after my residency, I feel better equipped and more comfortable trying new treatments for my MS patients. It is not possible to learn everything about MS just by reading journals, which is why it was so important to learn directly from the experience of experts who've been treating MS for years.
Also, the participation brought to my realization how multi-disciplinary is MS care: involvement of physicians, nurses, nurse practitioners, physical and occupational therapists, urologists, pain specialists, social workers, etc, all of whom are key to ensuring the best coordinated care for the MS patient.
I will be finishing my PGY3 training year in neurology."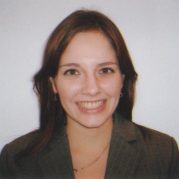 Tiffani Stroup, DO
"My participation at the CMSC annual meeting was an excellent networking and educational opportunity as I am starting my MS fellowship. There were good non-biased presentations on different aspects of MS care."
The sessions that provided the most professional value to me were "OCT research talk and alternative therapies in MS especially marijuana use in MS.
I am an MS fellow at the University of Chicago."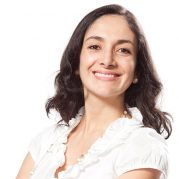 Tania Reyna, MD
"I think the meeting was an excellent way to meet other residents and fellows that enjoy working and learning about MS. I will share the updates learned in MS during the meeting with my fellow residents in upcoming group discussions.
I will be joining the faculty at the University of Oklahoma, and I am proud to say that the focus of my practice will be multiple sclerosis. I am already making plans to attend the CMSC annual meeting in San Diego next year."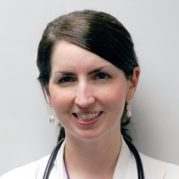 Jacqueline Nicholas, MD
"The meeting allowed me to hear about the latest advances in the field of MS and to network with some of the experts in the field as well as with other neurology residents who are interested in the same career path.
The conference allowed me to continue to develop my knowledge and opinions on the clinical care of MS. The information I learned from attending these sessions has helped to spark new research ideas and interests which I hope to further investigate during fellowship.
I had the opportunity to listen to lectures given by leaders in the field and also to meet with some of them during the meeting. This was a wonderful experience to be able to discuss MS with many of the experts all in one place.
I will be a Neuro-immunology/MS Fellow at The Ohio State University. As part of my fellowship, I will be working to obtain an MPH in Clinical investigation to build the foundation to do clinical research in MS throughout my career."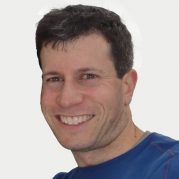 Matthew Bellizzi, MD, PhD
"I particularly enjoyed the symposium on progressive MS chaired by Ben Segal, the Whitaker track lectures, and Paul Matthew's talk on assessing the improvement in longstanding MS. The format allowed for some great scientific discussions among the speakers and audience members during the Q&A sessions..
With presentations across the spectrum from basic science to the practicalities of clinical care, the meeting was very helpful for me in learning how to better investigate progression and neurodegeneration in MS patients via new techniques in MRI, OCT and cognitive testing.
I am starting a combined research and clinical fellowship in neuroimmunology."
Zulma Hernandez Peraza, MD
"The overall experience was excellent and it enriched my education during my fellowship training in MS and neuroimmunology.
The sessions taught me how I can approach delicate topics with my patients and to include the family when determining the impact of the disease on quality of life.
The meeting gave me the opportunity to meet with professors and experts in the fields clinical and research neurology, rehabilitation and nursing. After each session I discussed my questions with the instructors.
I will continue my fellowship training in MS which will focus on clinical research in MS and the development of an academic career."