This scholarship program awards nurses, who are not yet certified in Multiple Sclerosis training, the opportunity to participate in the Consortium of Multiple Sclerosis Centers Annual Scientific meetings. Participation in the Annual Meeting exposes these nurses to the courses, lectures and networking opportunities available in a career path as a nurse working with the needs of MS Patients and their families. Importantly, this program affords the opportunity to network with the leadership of the International Organization of MS Nurses (IOMSN) which convenes during the Annual Meeting. Strong mentorship relationships are often formed during these interactions. Calls for applications are sent out to approximately 7,000 clinical members of the CMSC. Scholarship recipients are selected by a review committee composed of leaders within the CMSC and the IOMSN. These nurses will also receive help in preparation for sitting for the MS Nurses Certification Examination.
2021 June Halper Nurses Annual Meeting Scholars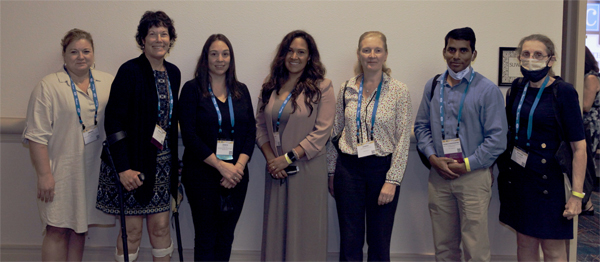 Make a donation to support June Halper Nurses Annual Meeting Resident Scholar.