It is currently estimated that more than 400,000 Americans and 2.5 million people worldwide are living with MS. In order for MS patients to continue receiving the best care for generations to come, it is imperative that the workforce of MS healthcare professionals be large enough to meet the growing demands.
The CMSC has focused on aggressively recruiting and training the community of dedicated specialists in the field. Our goal is to encourage medical students and other healthcare professionals to choose MS as an initial focus of study or to pursue more advanced and specialized training as part of their studies. Recipients are able to apply new skills and share knowledge with colleagues within their academic institution and practice settings.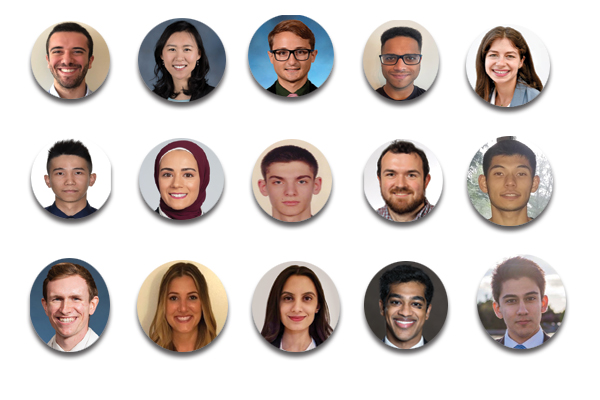 By increasing the number of well-trained healthcare professionals in MS, and ensuring that they are well-trained and well-prepared, we can continue to deliver the finest care, improve the quality of life for patients and families living with MS, and ultimately find a cure.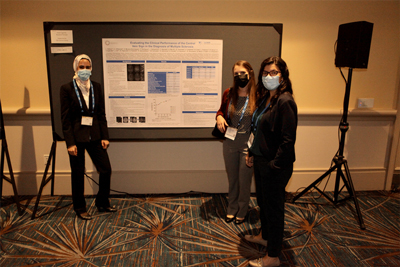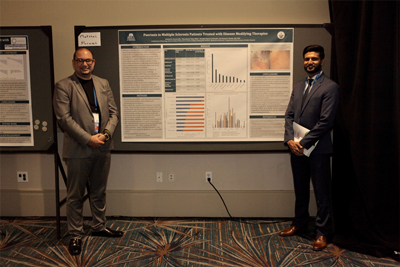 For the CMSC to continue providing comprehensive care and specialized services to MS patients, it is paramount that the community of MS professionals has access to specialized training.
Make a donation to support FCMSC Annual Meeting scholar
The Foundation of the CMSC funds scholarships for:
Neurology residents;
Research Scholarships for medical students.
Recipients of Neurology Resident annual meeting scientific scholarships are able to apply new skills and share knowledge with colleagues within their academic institutions and practice settings.
---
FCMSC Medical Student Research Scholars and Mentors
Past Medical Student Research Scholars and Mentors
One of the most promising ways to build a committed and competent MS Workforce of the Future is to expose students to new challenges under the mentorship of top-tier experts. The MS Summer Research Scholar program pairs medical students with an impressive group of leading MS research and clinical experts for two-month projects covering a wide spectrum of MS research.
Click here to read personal feedback from FCMSC Research Scholars and their mentors.
These students are invited to present the results of their work at the following year's CMSC annual scientific meeting, encouraging a new pool of passionate MS professionals.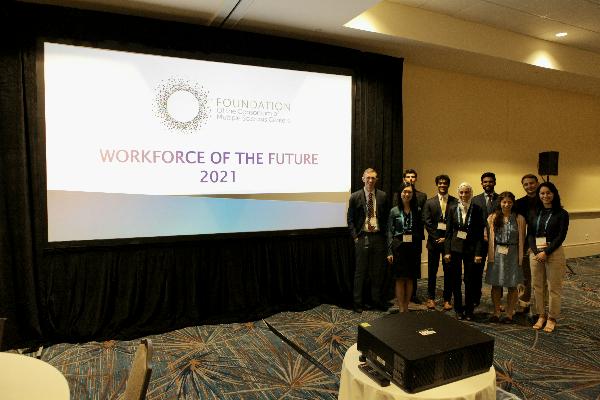 Results of the work of 2020 Research Scholars were invited for presentation at the annual CMSC meeting in October, 2021. The following scholars' work was presented in poster form.
FCMSC Medical Student Research Scholarship Presenters Annual Meeting 2021
Scholar
Research Project
Research Institution
Mentor
Arikan Burak
Are low levels of anti-MOG antibodies meaningful in children with demyelinating diseases?
The Regents of the University of CA, SF
Dr. Emmanuelle Waubant
Austin Beltrand
The Role of RGC-32 in regulating astrocyte differentiation in multiple sclerosis
UMD Neurology Department
Dr. Horea Rus
Elias Bou Farhat
Human Monocyte Derived Microglia Like Cells (MDMi): Differential Marker Expression and Cytokine Profile in Multiple Sclerosis
American University of Beirut, Beirut Lebanon
Dr Samia Khoury
Akash Chopra
Canadian Progression Cohort in MS (CanPro-Co) – Baseline Analysis
Centre for Brain Health
Dr. Shannon Kolind
Graham Cochrane
Vestibular Function and Fatigue in Persons with Multiple Sclerosis
Vestibular Ocular Research Clinic at The University of Alabama at Birmingham
Dr. Robert Motl
Lynn Daboul
Evaluating the Clinical Performance of the Central Vein Sign in the Diagnosis of Multiple Sclerosis
Mellen Center for MS, Cleveland Clinic
Dr. Daniel Ontaneda
Calin Dumitrescu
Changes in Immunoglobulins and Lymphocytes in the Peripheral Blood of Patients Receiving B-cell-depleting Therapies for Multiple Sclerosis and Related Disorders
Medical College of Wisconsin
Dr. Ahmed Obeidat
Sarah Frankl
A Review of Tumefactive Lesions in Pediatric Demyelination
Children's Hospital of Philadelphia
Dr. Brenda Banwell and Dr. Sarah Hopkins
Sean Hamill
Schizophrenia Spectrum Disorders in Patients with Multiple Sclerosis
University of Massachusetts Medical School
Dr. Carolina Ionete
Vijay Letchuman
The diagnostic potential of the central vein sign in multiple sclerosis using a fully automated image analysis tool (CVSnet): A prospective multicenter pilot study
NIH-NINDS, Dept of Translational Neuroradiology Section
Dr. Daniel Reich
Yilan Liu
A New Look at Information Processing Speed in Multiple Sclerosis: Visual Search Organization and Concurrent Disability
The University of Alabama at Birmingham
Dr. Victor Mark
Kaleigh Olmsted
The Effect of Ocrelizumab on Antibody Respnses to EBV
The University of Texas health Science Center in Houston
Dr. John W. Lindsey
Juweiriya Ahmed
Associations of structural visual metrics with psychosocial outcomes and physical activity in youth with MS-related neuroinflammatory disorders (MOG/NMOSD)
Pediatric MS and Neuroinflammatory Disorders Center, The Hospital for Sick Children
Dr E. Ann Yeh
Geoffrey Liang
The Gut Microbiota and Pediatric Multiple Sclerosis
UBC Djavad Mowafaghian Centre for Brain Health
Dr. Helen Tremlett
Kamyar Taheri
Developing an imaging marker for MS progression for prospective and retrospective studies
University of British Columbia
Dr. Shannon Kolind
The Foundation of the CMSC salutes the supporters of MS Workforce of the Future initiatives:
AbbVie, Inc.
Bayer HealthCare Pharmaceuticals, Inc.
Biogen
Celgene Corporation
EMD Serono, Inc.
Inserra Family
Mallinckrodt Pharmaceuticals
Novartis Pharmaceuticals
Sanofi Genzyme
With your help and support of the Foundation of the CMSC, we can ensure that future generations of people with MS will receive the quality healthcare they need and deserve.