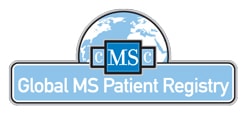 The CMSC Global MS Patient Registry is a confidential way for patients to supply valuable information to researchers about their course of disease that may lead to more effective treatment and care for MS, while reducing the time and cost of conducting studies.
Established in 1993, the North American Research Committee on Multiple Sclerosis (NARCOMS) patient registry began as the largest robust data set robust data set containing detailed longitudinal symptom and treatment records for MS patients in the United States and Canada. In 2008, the name of the overall initiative was changed to CMSC GLOBAL MS PATIENT REGISTRY to reflect the global outreach of this important source of information. Currently NARCOMS and the U.S. Latino Registry have reached over 38,500 MS patients, with plans to collaborate and expand reach through collaboration with Latin American and other international MS organizations.
Patients respond to specific research queries and update their ongoing symptomatic and treatment records on through written and on-line surveys in English and Spanish. This information provides a valuable window on the long-term status and needs of individuals with MS. NARCOMS studies have resulted in a wide range of scientific presentations and publications helping researchers, clinicians and patients learn more about quality of life outcomes, treatment effects, epidemiology, healthcare delivery, alternative therapies and clinical trial opportunities.
Funding secured through the Foundation of the CMSC has enabled detailed evaluation and analysis by visiting Scientist Fellows and extended analysis of effects of disease treatments. Grants to enable the translation of database materials and surveys into Spanish have allowed for the study of important information from Spanish-speaking patients
The registry is staffed by a multidisciplinary team of experts in MS research, statistics and epidemiology, based across North America.
Robert Fox, MD, Managing Director NARCOMS Registry
The Mellen Center for Treatment and Reserach
Cleveland Clinic Foundation, Cleveland, Ohio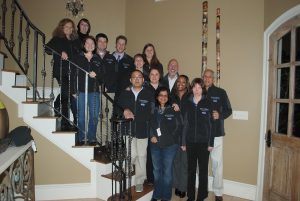 The NARCOMS data coordination center is located at the University of Alabama, Birmingham, and is directed by Gary Cutter, PhD.
To learn more about the CMSC MS Patient Registry and the NARCOMS effort, please visit www.narcoms.org