An Annual Meeting Scholarship fund has been established by the Foundation of the CMSC to afford access to specialized MS education to neurology Residents.
2018 Annual Meeting Resident Scholars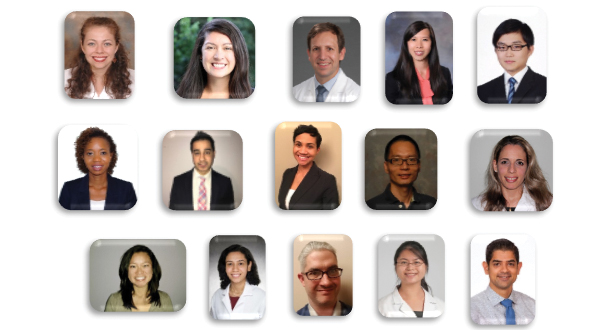 Make a donation to support Annual Meeting Resident Scholars
---
Annual Meeting Scholars Narratives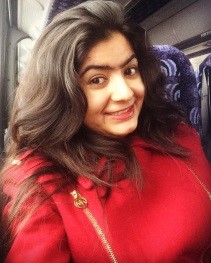 Nurose Karim, MD
"I am a second year resident at the University of Toledo. I was fortunate to attend this program and I am thankful to each and every one of you for giving me this opportunity to be part of MS society. I was deeply influenced seeing great work done in this specialty. I am taking with me a lot of knowledge that I gained and a hope that in the future, we, together will have much better treatment especially for secondary progressive MS.
Finishing my second year, I think it was right time that I attended this conference. Now I have better idea before I apply for my fellow ship. I look forward to be a part of this MS society and I hope I can make a difference in this field."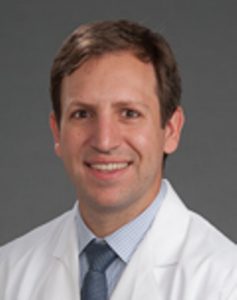 Benjamin Mark Hoffman, MD
"During the CMSC annual meeting the discussion of job application during fellowship and career development was very helpful for me as a 4th year resident. It definitely helped with thinking of what I will look for when applying to either an academic or private practice position in terms of research time/resources.
It was great seeing familiar faces that work within MS in my region as well as meeting new people from all around the country that I will certainly interact with in the future. We were able to discuss similar challenges that we face and discuss the different strategies used to work through them.
I will be in my first year of a 2-year fellowship at Emory Healthcare/Atlanta VA Medical Center."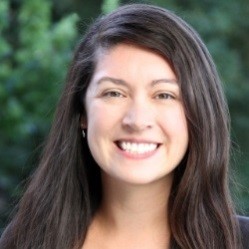 Nina Bozinov, MD
"I just wanted to thank you again for the mentorship program. This was the best program I have ever attended for residents/fellows in MS. Dr. Graves and Sicotte provided us with truly relevant information on the field as well as career development. The panel was outstanding and had the perfect balance. As residents and fellows we rarely hear about the industry side of things so having Alex Goodyear was a great choice.
I will be starting my MS fellowship in a few weeks and staying at Stanford for 2 years as a Sylvia Lawry fellow. I hope I can continue to be involved in CMSC going forward."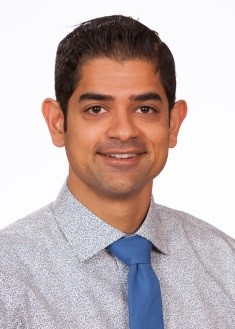 Mark Waheed, MD
"The meeting encouraged me to maintain academic affiliations, stay up to date on the latest developments and helped me form potentially beneficial connections in MS. I put together a PowerPoint presentation and discussed what I learned with my professors.
I am joining a large group/HMO practice as a MS specialty trained neurologist."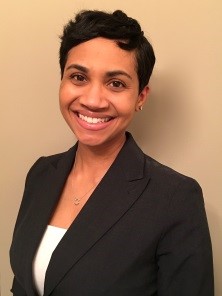 Jacqueline Rosenthal, MD
"The mentorship forum was especially helpful with regards to helping me form a timeline on how to proceed through the remainder of my fellowship and provided very useful information on different career paths. The guidance on what to expect in a primary research/academic setting vs. clinical and/or private practice was beneficial. Learning more about research or clinical care specific to MS enhanced and built upon my knowledge of ongoing MS research and also up-to-date and new/emerging clinical therapies
I was able to meet and have discussions with different individuals from different specialties which I believe is unique to the CMSC Annual Meeting.
I am working on my research project and will complete my fellowship in June 2019."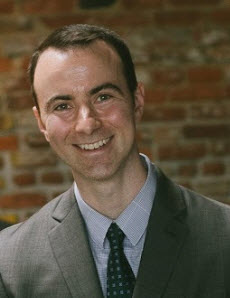 James Gugger, MD – Neurology Resident Scholar
"Attending the CMSC Annual Meeting was definitely influential in helping me determine if I wanted to do sub-specialty training in MS/neuro-immunology. It certainly gave me a glimpse of the cutting edge of research in MS, something that would not be easily accessible with the busy schedule of a neurology resident. The meeting provided an unprecedented opportunity to meet leaders in the MS field. The scholars' lunch and dinner was also a great networking opportunity.
I have had the opportunity to teach my co-residents and medical students about the McDonald criteria. The information I learned at the meeting has helped me care better for the MS patients at my institution. Specifically, having a better handle on symptomatic treatments has helped me select the most ideal agents.
I am a PGY-3 neurology resident."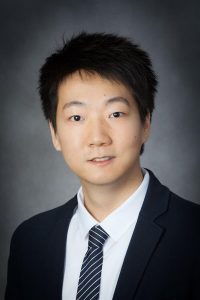 Derek Yuan, MD – Neurology Resident and Mentorship Forum Scholar
"The most professional value I gained during the CMSC Annual Meeting was attending the MS Mentorship Forum. It allowed me to meet people who have similar interests. Overall the Annual Meeting helped me to bring the latest guidelines and management of MS to my colleagues.
I enjoyed every single aspect of the scholarships experience and grateful for the learning experience to expand my knowledge of MS."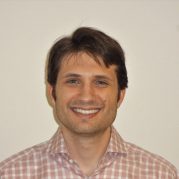 Zach Rohm, MD – Neurology Resident and Mentorship Forum Scholar
"My scholarship to attend the CMSC Annual Meeting affirmed my desire to specialize in MS. My participation at the meeting provided the opportunity to network with many of the MS Fellowship program directors. The information I learned at the meeting has allowed me to better educate my patients about current MS research and new therapies.
I have had several discussions with fellow residents and attending's regarding emerging concepts in MS diagnosis and treatment. Many of these discussions have changed the management of patients.
I will be completing my PGY-3 year in my neurology residency program."
Click here to View Previous Annual Meeting Scholars Narratives