Dear CMSC Members,

We are proud to announce a new publication from the Foundation of the CMSC, addressing the needs of the Workforce of the Future!

Generations is designed for healthcare professionals who are seeking more information about an exciting career in MS. This issue includes a link to a brief survey for you to complete – please be sure to answer the few questions so we may better serve you in the future!

Click on a link below and begin to read about the different career paths from experienced MS clinicians. We promise this will be worth your time!

CONTENTS:
MS Career Pathways
Profile: An FCMSC "Graduate"
MS Disease-Modifying Therapies (DMTs)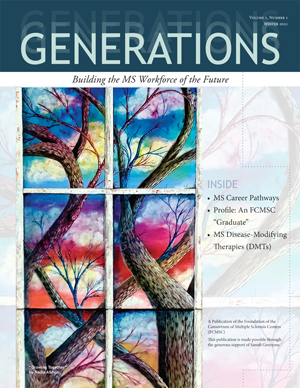 This publication is made possible through the generous support of Sanofi Genzyme.