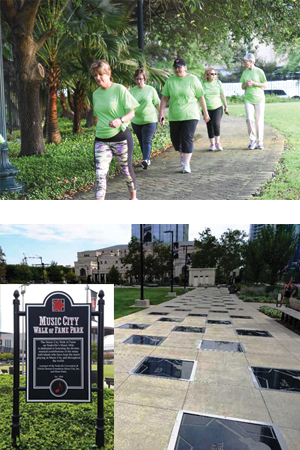 Only $25 for the Fun Walk
Includes an awesome t-shirt and refreshments the morning of the walk!
Join us for a morning walk at the famous Music City Walk of Fame Park. Enjoy the beautiful memorials honoring the diverse music contributions of many individuals throughout the world.
Your registration benefits the invaluable scholarships, fellowships and research made possible by the Foundation. So throw on those sneakers and join us!
Location: Music City Walk of Fame Park directly across from the Music City Center
Date: Friday, June 1st
Time: 6:00 a.m. – 7:30 a.m (join at any time)
Click here to Register for the FUN WALK!